Oct. 19, 2021
If you put a lot of miles on the road and take frequent breaks, cook or just relax outdoors, a vehicle awning adds a whole new level of comfort, shelter and privacy. Here are the factors to consider when purchasing a vehicle awning.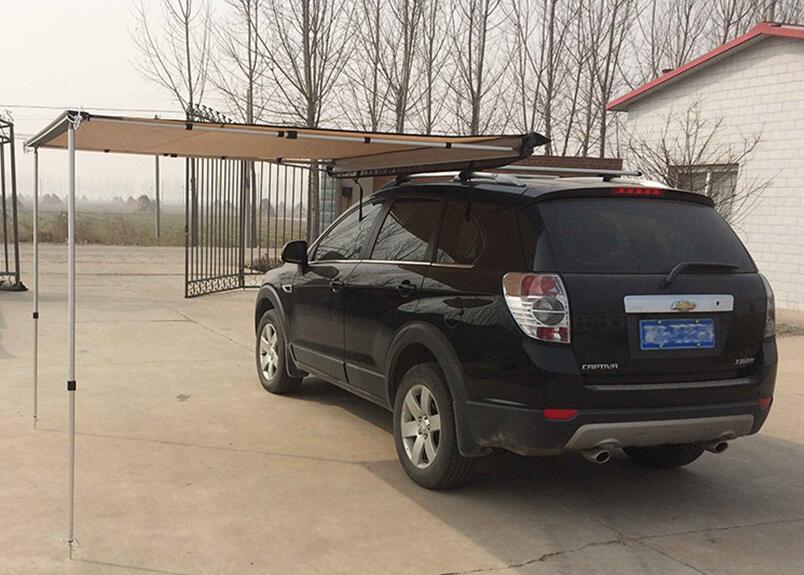 Tight protection
Some awning materials are sold as waterproof, while others are not. If you live in an arid environment like the desert Southwest, where shade is more important than protection from rain, then waterproof fabrics may not be important. In a sudden rainstorm, tilt a non-waterproof awning down to promote drainage and minimize leakage.
Components sold separately
Determine if the awning you are considering is actually suitable for your vehicle. Also consider whether you must purchase separate mounting hardware. Many products in the roof rack and storage categories require separately sold components.
Adjustable options
Most vehicle awnings are mounted around the perimeter of the roof rack system so that they remain aerodynamic while driving. But different models offer different coverage ranges, from 90 to 270 degrees. Some also have the option of attaching one or more side awnings.
Durability and longevity
Fabric awnings: vinyl, canvas and acrylic
Canvas is the most popular awning material, and can typically last 8 to 10 years if properly maintained. Vinyl is less resilient, so this material has a shorter life span of about 5 to 7 years. Acrylic is a more durable woven fabric. This reliable option can last about 8 to 12 years.
Tube Frame Awnings
These awnings are very durable. They are made of lightweight, high-grade steel or aluminum. These materials make them less susceptible to weather and common wear and tear than fabric awnings. As a result, they can last for many, many years - often a lifetime.