Oct. 25, 2021
Roof top Tents
Roof top tents enhance your camping experience. They are tents mounted on a vehicle rack system and are an alternative to ground tents, RVs or campers. They allow you to easily turn any vehicle - car, SUV, crossover, station wagon, pickup truck, van, trailer - into a mobile base camp ready for adventure. In addition to the incredible views and comfortable mattresses, there are many benefits to using a roof top tent while camping - whether alone or with friends and family.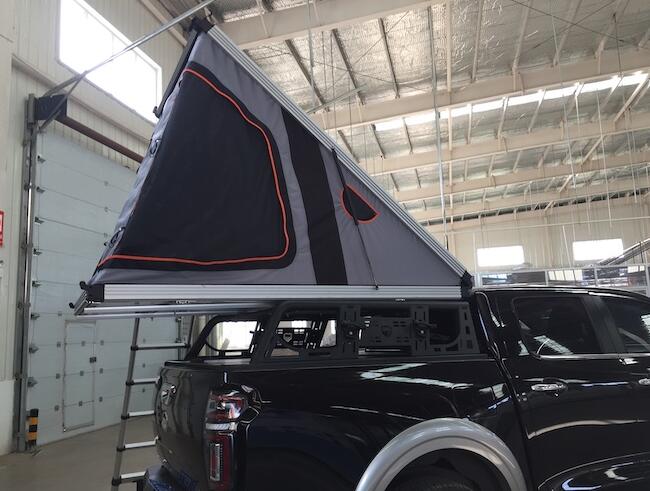 How durable are roof top tents?
Surprisingly, many of us believe that roof top tents are not as durable as the bottom tent.
In many cases, roof top tents are just as durable, if not more so, than the bottom tent.
There are many roof top tents to choose from, and you will find that most of them use heavy-duty canvas for the walls and structure. This fabric is more durable than the nylon used in other tent models.
In addition, roof top tents often have a special coating on the fabric that makes it waterproof, mildew resistant and UV resistant. This allows the tent to easily withstand three or four seasons of weather. Used in conjunction with the heavy-duty canvas is the often-used aluminum structure, which provides strong support for the roof tent.
Roof tents are also cleverly designed with many factors in mind, so in many cases they tend to last longer than regular tents; however, they won't last forever.
It is important to maintain proper care to maximize the life of your product.
What is the difference between hard shell and soft shell roof tents?
Both hard shell and soft shell tents have many benefits. Determining which one is best for you depends on many factors, such as how many people you need to sleep, how much equipment you carry, and your camping style.
◭ Soft-shell tents are the most common type of rooftop tent. When they open, they fold in half and unfold the tent's canopy, making setup a breeze. One half of the tent is mounted to your vehicle's roof rack; the other half is supported by a telescoping ladder that extends from the tent down to the ground. Removal is also easy - fold the tent, collapse the ladder and replace the weatherproof travel cover. Soft shell tents are popular because not only do they come in many different varieties for different weather conditions, but they are also available in 2, 3 and 4 person sizes. Some soft shell tents, also offer an attachment that provides additional private room underneath the tent, perfect for getting ready for a day of adventure.
◭ Hard shell tents allow users to quickly pop out their tent by releasing several latches. Quick setup and removal makes them perfect for the walk-in camping common on land and in the backcountry. Instead of draping over the vehicle like a soft shell tent, this style of tent extends upward, making it ideal for elevated/taller vehicles and compact campsites. Hard shell tents can accommodate up to 2 people, and in some cases they can double as cargo boxes to transport gear.
How much weight can the strongest roof top tents hold?
In the world of roof top tents, the upper limit of weight that many can handle is about 900 pounds.
Many factors determine the sturdiness of a roof top tent, such as the materials used and whether it is a hard or soft shell.
Another factor that makes a roof top tent sturdy and able to withstand 900 pounds is the durable honeycomb aluminum panel floor. This design immediately makes the tent stronger and able to withstand the weight.
All in all, there are many benefits to roof top tents and a variety of options to meet your needs. Once you've found the right one for you, the toughest decision you'll face is where to go first!