Aug. 16, 2022
Just a few years ago, rooftop tents began popping up in the outdoor market, but they were ridiculously expensive. What started out as a fad that only appealed to rich outdoorspeople has since become much more accessible to all campers, thanks to new models for budgets of all sizes.
Since this boom, countless brands have begun putting their own twist on rooftop tent features. Nowadays, it's rare to not see a rooftop tent when you're just taking the dog for a walk, and it's practically guaranteed that you'll encounter a handful of rooftop tents when you're visiting a National Park. Sure, traditional tent camping is still a grand old time, but rooftop tents have some serious perks.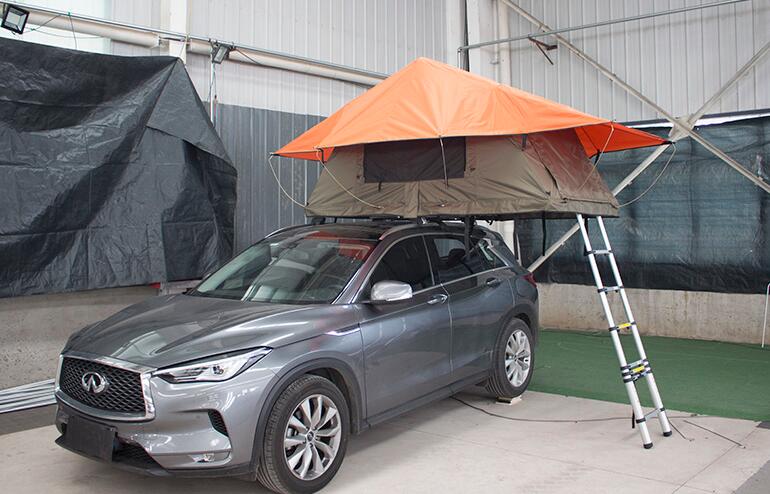 Benefits of a Rooftop Tent
● Setup is a breeze (after the initial install). These tents mount to your vehicle's roof crossbars and can be easily deployed in just a few minutes when you find a camp spot. A ladder folds out so that you can climb up into your home away from home, far away from any puddles, insects, and roaming wildlife.
● You can camp almost anywhere. No need to find a soft and perfectly flat tent pad — as long as the slope is minimal, you can set up shop anywhere. Sleeping off of the ground puts you high above any roaming critters, too.
● The comfort is top-notch. Most include a thick foam mattress that will blow your typical camping air mattresses out of the water.
● Their construction is solid. Their heavy fabrics and thick tent poles are made to stand strong in heavy winds and rains.
Drawbacks of a Rooftop Tent
● Cost is high. They are significantly more expensive than a standard tent, so you better plan on getting your money's worth.
● They're heavy and bulky. Most options weigh at least 100 pounds, and some up to 200 pounds. You'll also make sure you have at least one other person with you for mounting. Plus, you'll need a storage space between seasons, and if you decide to leave it mounted between trips, the extra drag will definitely affect gas mileage.
● Day trips are tougher. If you plan on sleeping in the same place for multiple nights but want to drive to a trailhead, your tent and your car are one.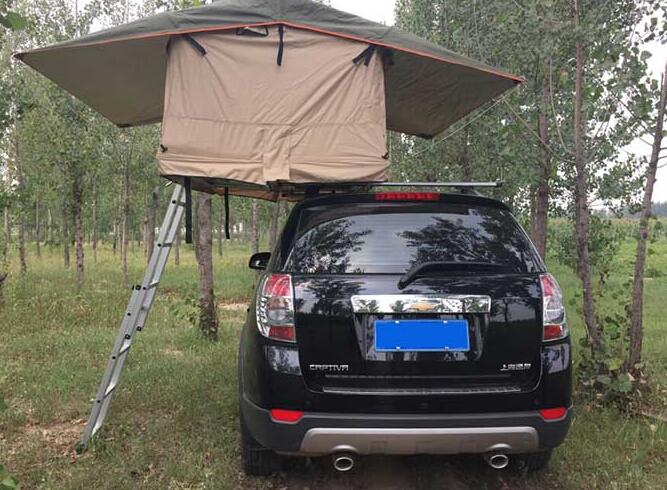 WHAT TO CONSIDER
We understand this is a large purchase, and we want to help you choose wisely. There's a lot to consider when buying a rooftop tent, so we recommend you pay special attention to the following criteria which we think are the most important considerations:
● Soft or Hard-Sided: Most tents are soft, meaning they fold into a thick PVC fabric cover on your roof. On the other hand, a few hard-sided options exist — these are more visually appealing and aerodynamic, but come at a premium.
● Mounting: If you have a solid aftermarket roof rack, you should be fine. But some factory racks won't be strong enough. Read the fine print to make sure that your roof rack can accommodate the tent.
● Solid vs. Mesh Walls: Some tents are highly waterproof and feature minimal mesh for colder, windier camping. Others have mesh windows and a removable rainfly to let the breeze in. Where you intend to camp will impact your selection.
● Other Features: Is the ladder included? Are there internal storage pockets? Is there enough space for my entire family? Some options even have fun extras, like a room divider, LED lights, and skylights.
HOW WE CHOSE
We've been camping, backpacking, and road-tripping since we could walk. So we've seen the evolution of rooftop tents since they were first introduced, and have taken notice of which brands continue to make high-quality products. That's why we spent countless hours (maybe even days?) researching the latest and greatest technology and features.
Our favorite thing about rooftop tents? Cross-country road trips have never been easier. You can camp in a different spot every night without having to completely break down and set up your sleeping quarters anew each day. If you're looking to change the way you camp, try out a rooftop tent and see for yourself what all the hype is about.