Aug. 24, 2022
It can be hard to find a spot to park overnight with a rooftop tent. Sleeping in a rooftop tent isn't like camping in an RV, van, or regular camper. You're exposed to all the noise and commotion of the surrounding environment and there's absolutely no chance of stealth camping. So you need to find an authorized place to camp without a lot of commotion. Where can you sleep with a rooftop tent?
Dispersed campgrounds in forests or grasslands is the best place to park overnight with a rooftop tent. You can also stay in Rest Areas, Cracker Barrel, Home Improvement Stores, and many other places.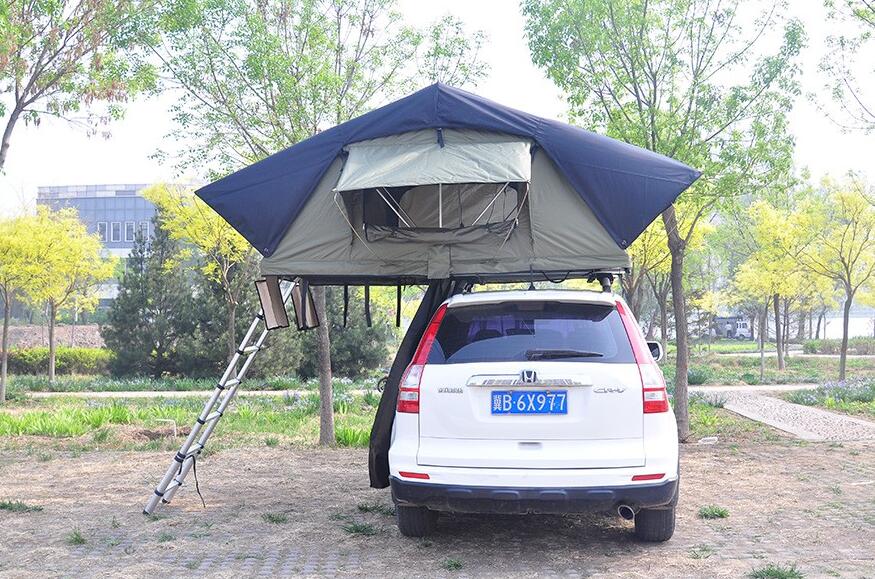 Where Can You Sleep With A Rooftop Tent?
Throughout the years, I've witnessed countless campers sleeping in rooftop tents. I've seen people camping overnight in rest areas, Cracker Barrels, Walmarts, and countless other areas. It's hard to imagine how you could get a good nights rest sleeping in a crowded parking lot, but they somehow manage.
Treating a rooftop tent like any other RV or camper van will lead to restless nights. You need to find a quiet place to sleep away from heavily trafficked areas. That can be almost anywhere, but there are a few places where you should be able to get a night of undisturbed sleep.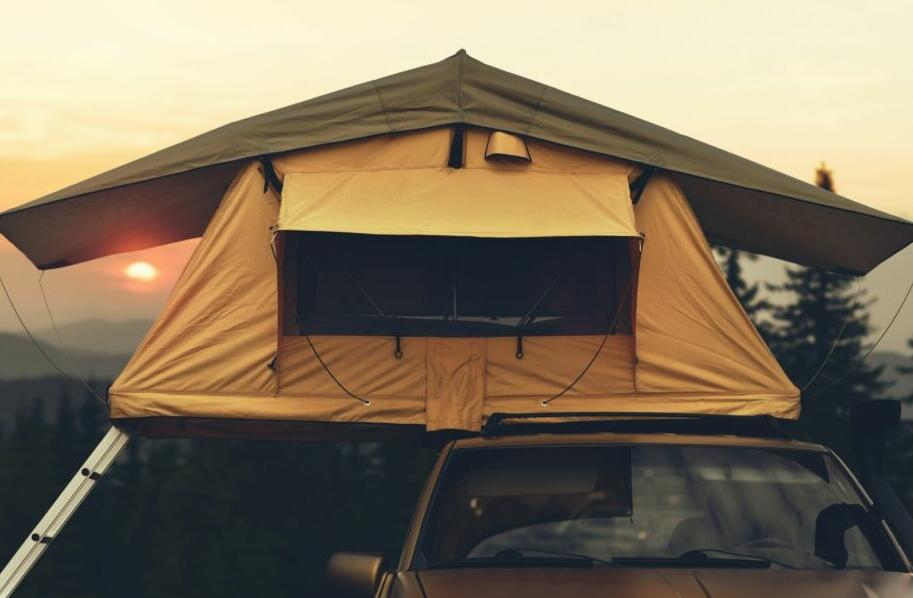 Local Laws Dictate If You Can Use A Rooftop Tent In Store Parking Lots
Before I get into the places you can camp in a rooftop tent, lets go over a very important issue. Most medium to large cities ban overnight parking in public parking lots. They want to avoid creating a "Shanty Town" situation where parking lots are filled with permanent RVers and people living in their cars.
1) Free Dispersed Camping and Public/Private Campgrounds
Camping in a store parking lot or rest area is convenient, but it's so much nicer to stay in a real campground. Noise issues are the biggest concern for people camping in roof top tents. You can get around the noise problem by staying in a campground with dispersed campground.
2) Forests or Grasslands
This is where the vast majority of rooftop campers stay overnight.
Please Note: There's a big difference between National Forests and National Parks. Camping at National Parks is strictly controlled to preserve the national environment, but National Forests have a wide variety of uses (timber, recreation, grazing, wildlife, fishing, and more). There are rarely rules restricting camping in National Forests (don't obstruct traffic), but you will need to reserve a campsite in a National Park.
3) Rest Areas and Travel Centers
Surprisingly, I've seen lots of rooftop tent campers sleeping at rest areas. This is a great option if you can get past the noise. Unfortunately, it's hit or miss on whether or not you are allowed to camp overnight at rest areas.
Want to know more information about Where To Park Overnight With A Rooftop Tent?
Feel free to contact us.