Aug. 03, 2022
Rooftop tents offer many luxuries, such as cleaning, comfort and simple setup, but because of their limited footprint, they can only sleep so many people.
At the same time, the advantage of ground tents is that they can sleep more than ten people, and there is no limit to the footprints they can occupy. Unlike rooftop tents, ground tents have no weight limit.
Five people can sleep in the largest roof tent. This assumes that you have two adults and three children sleeping in a tent.
We will describe in detail what weight restrictions you need to pay attention to when buying rooftop tents and how to safely accommodate more than five people!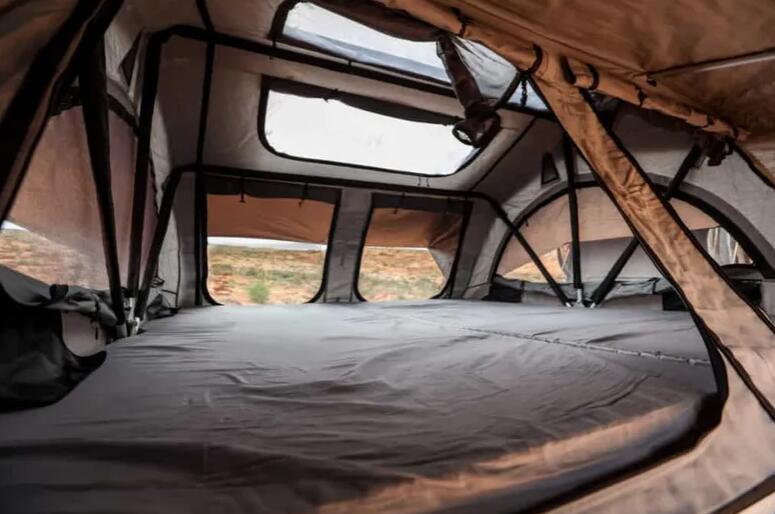 How to accommodate more people in rooftop tents?
The easiest way to double the number of people a roof tent can hold is to attach accessories to it.
A considerable number of RTT actually contain an attachment. If they don't, the brand from which you bought the tent will certainly sell accessories separately, with prices ranging from $150 to $550.
The attachment is just an add-on to the zipper under your RTT, with doors and mesh. Depending on the brand and size of your RTT, you will find that you can put an attachment to a large or king mattress in it.
If your RTT has an extended roof, the attachment will close the ladder. If you have children and want to look after them, that's great, because the entrance to the tent can be accessed directly from the annex.
While adding more sleep capacity is a great benefit, having an accessory is probably the best RTT accessory people can buy. It is also very suitable for extra storage, locker rooms, places to eat, and so on.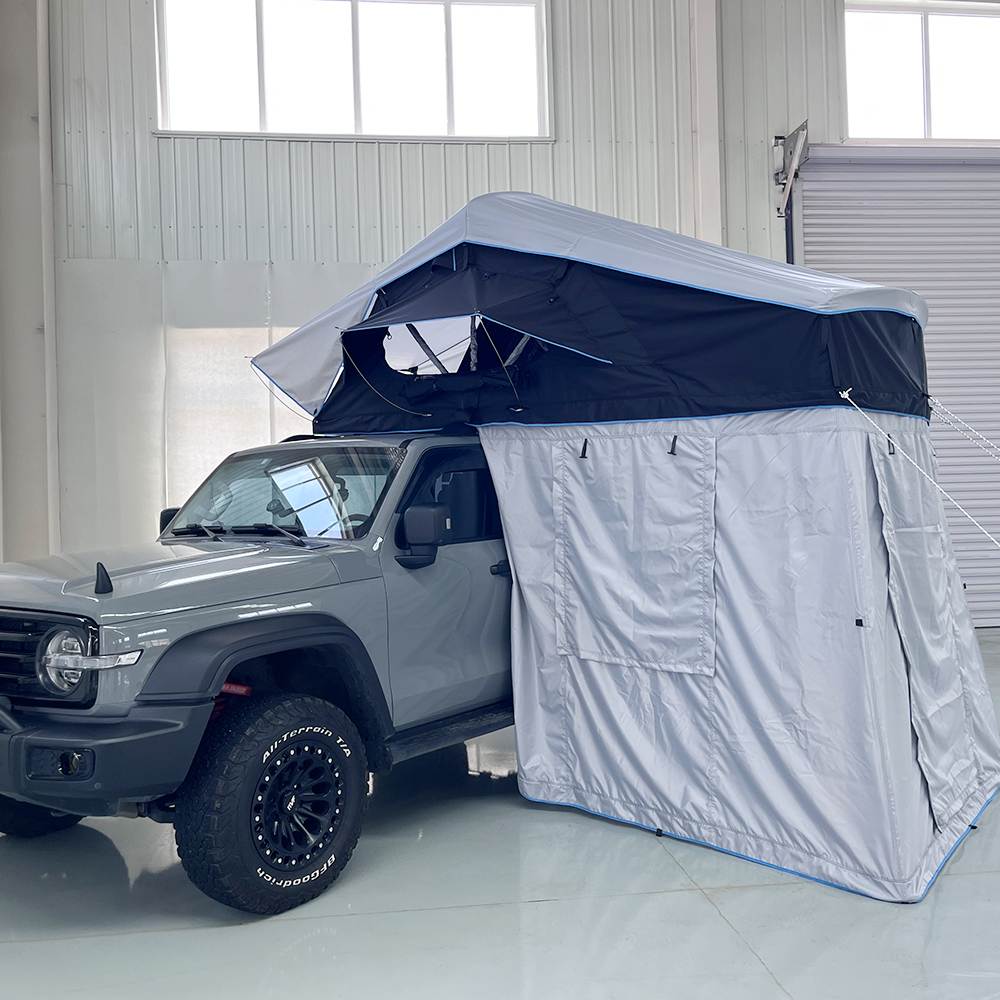 Weight limit of roof tent
Some weight restrictions must be kept in mind when using RTT: tent weight restrictions, roof rack weight restrictions, and vehicle roof weight restrictions.
The weight limit of the RTT is straightforward and will be specified by the manufacturer. A typical roof tent has a weight limit of 650-900 pounds.
Due to the use of thick and durable materials, RTT models with aluminum honeycomb floors will be able to withstand more weight. Most of the larger tent models use this technology.
The next weight limit to be familiar with is the roof rack. Dynamic weight limit (DWL) is the weight borne by the handle of your vehicle's timing frame. Static weight limit (SWL) is the weight that the rack can bear when the vehicle is not moving.
The SWL is much higher in terms of load-bearing capacity because the frame distributes weight over the frame of the vehicle when the vehicle is not moving.
I will pay more attention to DWL, which will be listed on the rack manufacturer's website. For example, DWL is 165lb. Because my tent is only 117lbs, it is completely safe to install RTT on it.
Last but not least, you should read the vehicle's user manual and make sure you don't exceed the weight limit on the roof. For SUV, this may not be such a big problem, but for smaller vehicles, I would be cautious because the roof is not suitable for handling very heavy loads.
What is the average size of the roof tent?
The tents I listed above will be regarded as outliers because only a few have such a large sleep capacity.
Most rooftop tents can sleep 2-3 people. In many cases, the capacity of the tent is listed as 2.5, which means two adults and a child or dog.
If you are looking around for tents for two or three people, you will be able to find more RTT available. There are even a large number of 4-person RTT available, but you will limit yourself to mainly using the soft shell tent model.
Another thing to consider is that you need the right vehicle to install these larger tents. Generally speaking, only a full-size SUV and truck can hold a four-person tent because it covers such a large area.
Summary
Although rooftop tents can only sleep up to five people, there are some workarounds. Adding attachments can actually double the number of people you can carry. I also saw many other campers have two RTT, one in their car and the other in the trailer.
Understanding the different weight limits is important for security when using RTT. Having said that, these are some troublesome rooftop tents that bring a simple ground tent.
Generally speaking, when I own a device, the benefits far outweigh the disadvantages.