Aug. 29, 2019
All the romantic and beautiful things in the world have unusual and intriguing historical stories. The same is true for RVs. As an Air Caravan Awning Manufacturer, let's take a look.
Looking back at history, we know that the first country to have a motorhome is the United States, so the United States is also one of the most popular countries for motorhomes. The romantic and free life of the Gypsies has also planted the seeds of longing for many people. I don't know if you found out that although the RV market is only a short period of more than ten years in China, there is a rich RV market, but no matter which RV, there are always some configurations in each of the standard options. The things that the RV must match.
The appearance of RV and RV camping accessories has enabled camping equipment to add a touch of color to the home when it is sleeping.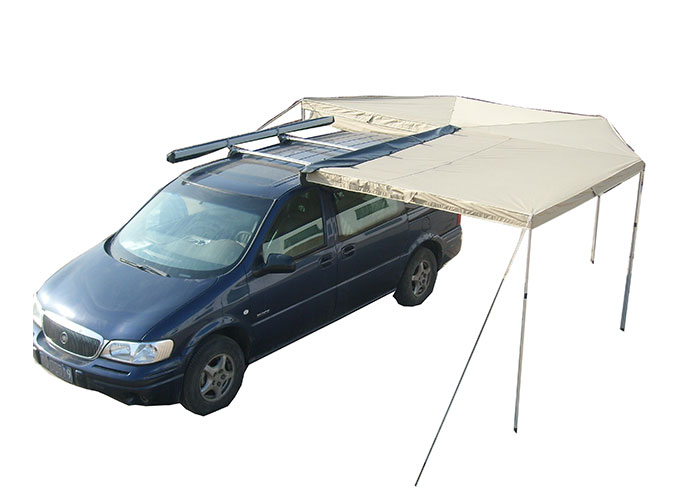 Vehicle Awning
Living facilities for recreation, camping, travel or temporary use, from the small sleeper on the car to the large luxury car with master bedroom and bathtub, from the simplest styling to the wheels on the wheel for the past 90 years Luxury configuration, the development of the RV has changed a lot. The development of motor homes began after the production of large-scale cars.
In the 1920s, with the development of technology and the reduction of costs, the new RV became larger and could accommodate a family. But this does not meet the needs of people when camping. When camping out, everyone is not satisfied with staying in the RV. At this time, we all need a certain Vehicle Awning. The RV awning is a shed that can be retracted outside the car body. What role does the shed have?
Awnings, as the name suggests, must be used for sun protection. On a hot summer day, a device like camping in the wild provides you with a touch of coolness and can also block UV damage to your skin!
In the face of drizzle, but do not want to be boring in the car, Awning China will work at this time, you can enjoy the beauty of the rain under the awning, feel the gentle breeze!