Aug. 17, 2019
Vehicle Awning, as the most common modification configuration for the appearance of the RV, I believe that its function does not need to be repeated. Friends who have had experience with the RV should have enjoyed leisure time under the awnings. But, is the awning really only a function of shading? Today, Caravan Air Awnings Exporter talks to you about the unknown use of RV awnings.
After a long journey to a beautiful place, after camping, I found that there was no place to dry the washed clothes, and there were trees around, and a clothesline could be solved. If it is on an empty grassland, can it be wet clothes that can only be hung in the bathroom? In fact, there has been a solution on the RV awning.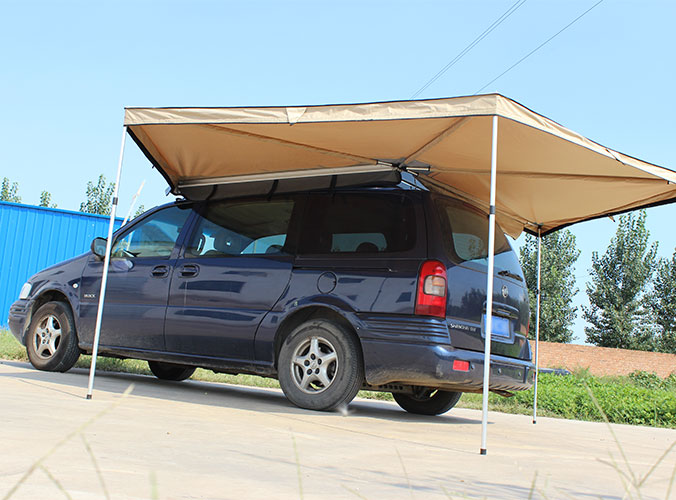 Vehicle Awning
In the summer, I want to chat outside the car, even on the ground, to the bed, and to have a close contact with nature, why the mosquitoes are raging and unbearable. A tent hut, you deserve it.
Caravan Air Awnings is small when folded up and does not take up too much storage space in the car. The awning is used as a frame, no need to punch, easy to install, even shorter than the time you set up a tent. Compared to ordinary tents, the space is more spacious, unconstrained and not depressed.
If you know the other uses of the awning, please share with us.