Dec. 19, 2022
When you're out camping, there's nothing better than lying in a comfortable, clean canvas tent. However, as with any equipment, a canvas tent needs to be cleaned regularly to keep it in good condition. This will not only help it remove dirt, but also avoid any unpleasant smells.
If you don't clean it properly when you return from a trip, dirt and dust can quickly build up. This can lead to mold, mildew and other problems. In this guide, I will show you how to properly clean your canvas tent to keep it in good condition.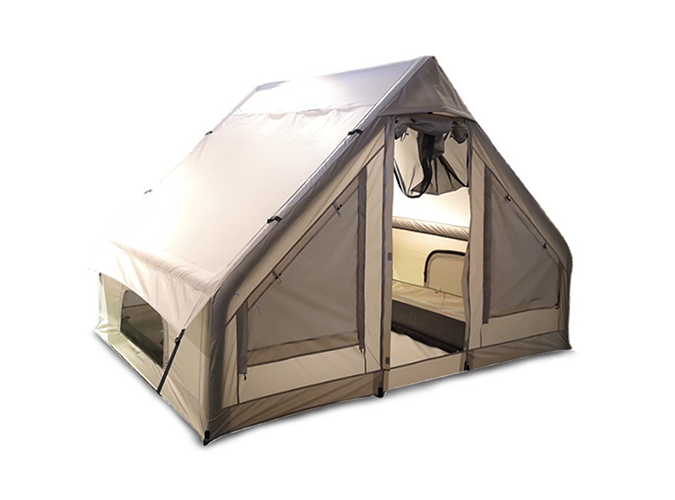 Cleaning Steps
Step 1: Put the Tent in a Sunny Place
Finding a sunny spot is crucial because even when cleaning your canvas tent, you want it to dry as soon as possible. You don't want the canvas to stay wet or cool. You want it to dry quickly.
Step 2: Wipe Any Dust or Dirt off the Canvas Tent with a Dry Brush
Before touching the canvas tent, be sure to wipe away any loose debris, dust or dirt with a soft bristle brush. Basically, any dirt or debris that you want to remove before any water touches the canvas. It is very important that the brush is soft bristled and not a hard thistle.
You can check the tent twice if necessary, but be sure to clean everything before moving on to the cleaning stage.
Step 3: Check for Mold or Deep Stains
This is very important, especially if the canvas may be a bit prone to mold and mildew after a long period of use.
Step 4: Clean with a Warm Water Mixture
Use a soft brush to clean the tent. The recommended mixture is warm water and white vinegar. This method works well and avoids potential problems that can be caused by cleaning agents. While a mixture of liquid soap and water can be used, use a weaker soap if you are headed in this direction. You don't want anything harsh or strong. Avoid bleach, harsh soaps or cleaners, and use warm water at most - you don't want hot water.
Step 5: Rinse with Cold Water
After thorough cleaning and scrubbing, rinse with cold water. You do not want to get soap or residue on the canvas. You need to rinse these off thoroughly to make sure only water is left on the tent.
Step 6: Dry in the Sun
The faster it gets dry the better, and having a small patch of dry ground in direct sunlight is absolutely ideal. Drying these canvas tents helps protect the cotton and prevents mold or mildew from taking over it. Don't skip or cut this step short!
Step 7: Repeat As Needed
If there are still signs of mold, mildew or dirt, repeat the process as needed. Remember, canvas tents are not known for keeping a perfect appearance over time, but they can stay in good condition if properly maintained.
Tent Cleaning Tips
You should always clean your tent carefully to avoid dust build-up. If you don't take care of yourself when using your tent, dirt and other problems can occur.
Always take proper precautions before you leave for camping and remember to clean your tent often. This will help avoid any surprises while you are away.
Shaking your tent to remove dirt and other particles before storing it will help ensure that it keeps its best shape.
It is important to make sure that your tent is air-dried after each use to avoid the risk of mold and mildew. Don't pack it unless it is completely dry. If you find that your tent has gotten wet, pitch it immediately and dry it in an open area.
If you pitch your tent and make sure they are secure, you will find it much easier to clean it.
Clean the zipper sliders with a toothbrush to prevent any dirt or residue from accumulating. This will help maintain the quality of the zippers and extend their life.
I highly recommend that you hand wash your tents as putting them in the washing machine may damage them. Heating the elements can cause more damage to your canvas tent.
If you want to know more information about canvas tents, please contact us. We will provide professional answers.