Feb. 08, 2023
A curved roof tent is a type of tent that is designed to be installed on the roof of a vehicle. This kind of roof tent has a curved shape that allows for more storage space compared to traditional flat roof tents. Curved roof tents are a popular choice for camping and outdoor enthusiasts who want the convenience and comfort of a camping experience on the go. They can be installed on a wide range of vehicles, including cars, SUVs, trucks and vans, making them a versatile choice for a variety of camping and road trip adventures.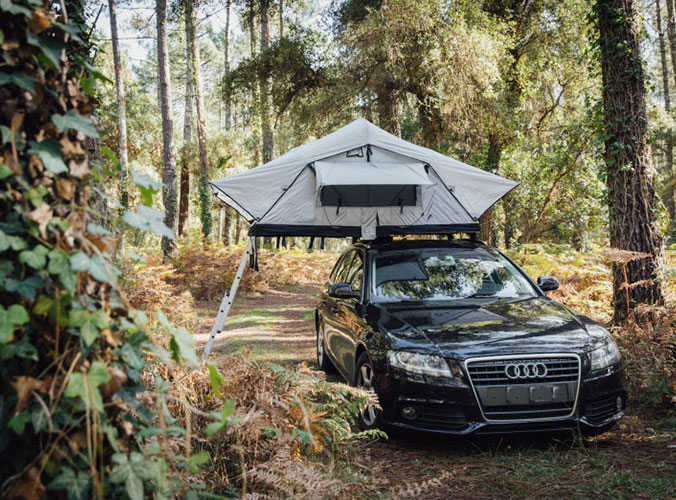 Benifits
Improved Aerodynamics
The curved shape of the roof helps reduce wind drag and noise, making camping trips more comfortable and fuel-efficient.
Increased Headroom
A curved roof provides additional interior space, allowing campers to stand up and move around more freely inside the tent.
Improved Water Runoff
The curved shape of the roof helps to deflect rainwater and snow, reducing the risk of leaks and keeping the interior of the tent dry.
Increased Strength
The curved shape of the roof provides additional structural support, making the tent more durable and resistant to damage.
Better Insulation
The rounded shape of the roof provides more surface area for insulation, helping to keep the interior of the tent warm in cold weather and cool in hot weather.
Increased Storage Space
The curved roof design provides more storage space for gear and supplies, freeing up valuable space inside the tent for sleeping and living.
Improved Ventilation
The curved roof provides more space for air to circulate, reducing condensation and improving air quality inside the tent.
Ease of Setup
Many curved roof tents are designed with quick and easy setup in mind, making them a convenient choice for camping trips.
Enhanced aesthetic appeal
The unique and modern design of curved roof tents can make your camping trips more stylish and visually appealing.
In conclusion, curved roof tents offer several advantages over traditional flat roof tents, including improved aerodynamics, increased headroom, better water runoff, increased strength, better insulation, increased storage space, improved ventilation, ease of setup, and enhanced aesthetic appeal. Whether you're a seasoned camper or just starting out, a curved roof tent is a great investment that will help make your outdoor adventures more comfortable, convenient, and enjoyable.
Are you interested in learning more about curved roof tents for sale and how they can benefit you? Contact us today to secure an expert consultation!