Sep. 19, 2021
As a roof top tents supplier, I will share it with you.

What is a Car Roof Top Tent?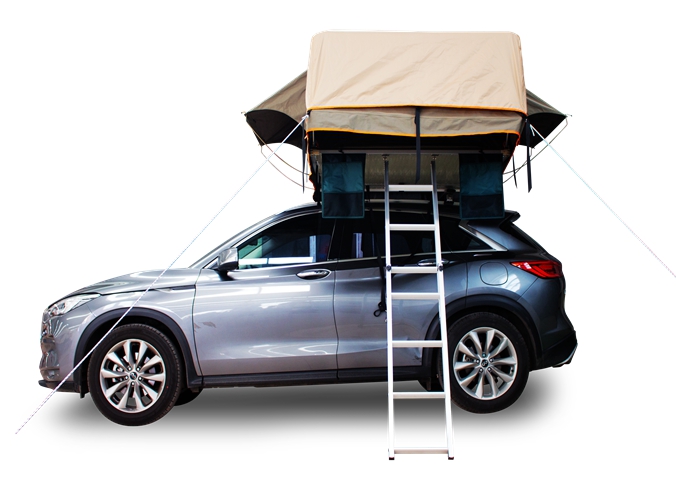 Car Roof Top Tent
The roof tent is to place the tent on the roof of the car. Different from tents placed on the ground during outdoor camping, car roof tents are very convenient to install and use. They are known as "home on the roof" and are now popular all over the world. And all kinds of cross-country, SUV, station wagon, MPV, sedan and other models have suitable roof tents. With the development of roof tents in the past few years, more and more new products have appeared in everyone's field of vision, and there have been significant improvements from the streamlined appearance to the weight reduction. This effectively increases the convenience of travel.
Advantages of Roof Top Tents
The roof tent has many incomparable advantages, so it is welcomed by the majority of camping enthusiasts. For camping enthusiasts, as long as you own a roof tent, you will not be restricted by the itinerary from then on. They can "set up camp" anytime, anywhere without having to look for hotels everywhere, and at the same time save a lot of accommodation costs. When you have a car tent, you can not only enjoy a picnic, barbecue, enjoy the beautiful scenery, and lie in the car tent at night to watch the brilliant starry sky; but you also wake up in the morning to enjoy the baptism of the sea breeze and mountain breeze and fully enjoy the camping Charm.
The roof tent uses high-strength fabric and metal structure. Most of the roof tents have undergone wind, rain, and sand resistance tests. It even has a warm compartment. Roof tents can obviously save more space in the car, carry more luggage, and can sleep more family members or partners. More importantly, the roof rack of "high up" also effectively avoids the infestation of snakes, insects, mice and ants.
Disadvantages of Roof Top Tents
Of course, the shortcomings of the roof tent are also obvious. Due to the weight of the car, the wind resistance will increase after installation, which will increase the fuel consumption. Secondly, the current price of roof tents is generally more expensive, and it is inconvenient to go to the toilet in the middle of the night, and you must pay attention to safety when going up and down the ladder.
Where to Get the Car Roof Top Tents?
Sunday Campers is the manufacture the roof tent in China. From the raw material purchased, cutting, sewing, assemble and package, we have established a complete manufacturing system to ensure all orders are delivered on time. If you need the car roof top tents, please contact us.