Sep. 02, 2021
The following precautions can be followed when using fire in the wild for a camping: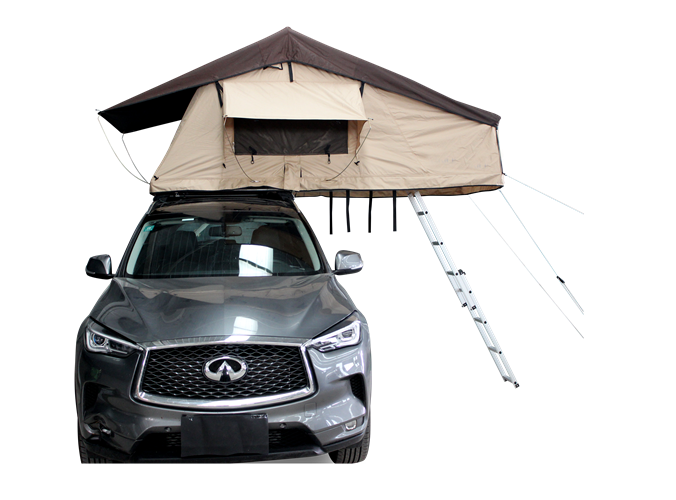 Car Camping Roof Top Tent
Know the Fire Restrictions Before Going Hiking and Camping
In many cases, the managers of scenic spots or hiking areas will give some requirements on the use of fire, especially in the seasons that are prone to fires. During the hike, more attention should be paid to the posting of instructions and signs on field fires and forest fire prevention. It should be noted that in some areas, fire control will be stricter during the fire-prone season. For hikers, it is your responsibility to understand these requirements.
Don't Cut Down the Tree
Only collect some fallen branches and other materials, preferably from a place far away from the camp.
Otherwise, after a period of time, the surrounding area of the camp will appear unnaturally bare. Never cut down living trees or break branches from growing trees, or even pick branches from dead trees, because many wild animals will use these places.
Do Not Use a Too High or Thick Fire
A large amount of firewood rarely burns completely, and generally leaves black charcoal and other bonfire relics, which affects the recycling of organisms.
Build Up a Firepit
Where fire is allowed, the existing firepit should be used.
Only in an emergency, you can create a new one yourself, and if conditions permit, it should be restored after use. If there is a firepit, then you should clean it up when you leave.
Removed Burning Materials
Ideally, the place you use to burn the fire should be non-combustible, such as soil, stone, sand and other materials (you can often find these materials by the river). Continuous heat will make the originally healthy soil become very barren, so you should pay attention to choosing your fire location.
If you are living to save lives in an emergency, it is understandable that you have not considered the continued use of the soil. However, don't damage the natural landscape too much. At this time, fire generators and waterproof matches will be useful things for you. You can also use fire piles and alternative fire rings. You can use tools and mineralized soil (sand, light-colored poor soil) to make a round platform 15 to 20 cm high. Use this as your fire place. If conditions permit, this platform can be built on a flat rock. This is mainly to avoid damaging any soil where plants can grow. After you have used up the fire, you can easily push the fire platform off. Some people even take things like barbecue plates out as a mobile fire platform.
Keep the Tent Away From the Fire
The smoke from a fire can drive insects away from the tent, but the fire should not be too close to the tent to prevent the tent from catching fire.
Our company also has Car Roof Tent on sale, welcome to contact us.