Jul. 18, 2022
The beauty of car camping is not about getting to your destination. Instead, it's about experiencing the journey itself. When it comes to pitching a tent, a rooftop tent is a camper's dream.
Pitching a tent on your car has many benefits and can solve common camping problems at the same time. Here are seven reasons why your next adventure may require a tent on the roof of your car.
Easy to set up
While the Land Rover Discovery roof rack is easy to secure to the roof of your vehicle, it's easy to install ladders, mount poles and tie down the ends. Setting up an average camping tent takes 5 to 20 minutes. However, some people take longer to tolerate. By contrast, setting up a rooftop tent takes 90 seconds or less. In fact, some RTTs can be assembled in as little as a minute. The ease of setting up an RTT makes car camping worthwhile.
You can camp almost anywhere
The ease of setting up and packing a rooftop tent supports its versatility. With the RTT, you can camp almost anywhere. As long as your car can be parked somewhere, you can set up your rooftop tent there as long as it's not a restricted area. In addition to free campsites, rooftop tents allow you to camp at the beach, parks and any other suitable location. If camping outside your home is your cup of tea, then a rooftop tent won't disappoint. In addition, the RTT is suitable for almost all types of vehicles. From SUVs to trucks, it fits on the roof of most vehicles.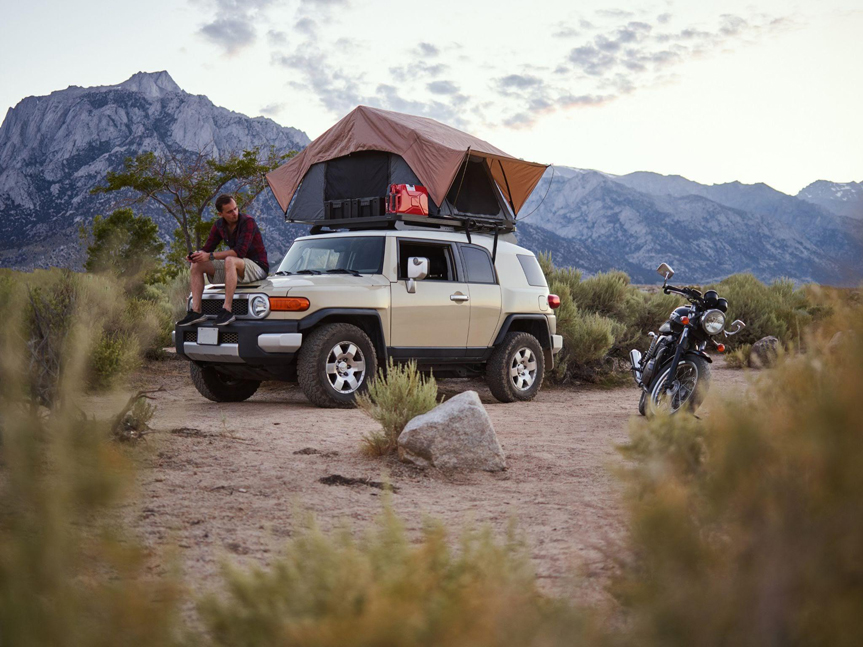 Extra space for you and your gear
One of the challenges of camping is finding enough space for your gear and yourself on the trail. With the RTT, you have one less thing to worry about. It provides plenty of extra space for your first aid kit, lights and other items. During the day, you can turn the RTT into a storage unit for your gear. Plus, the RTT's roof is strong and spacious enough to mount your solar panels. This will also free up some space in your car. RTTs typically provide about 200 pounds of weight per camper. However, some can hold up to 900 pounds. This is enough to carry your gear and more.
Comfortable and durable
Poor sleeping conditions during camping can be a major turning point for neutrals. RTTs provide a comfortable camping experience, especially when sleeping. They come with comfortable sleeping pads that are really comfortable compared to inflatable mattresses. Some of the floors are uneven and some are rough and rocky. The smooth, hard bottom of the RTT ensures that the sleeping pad rests on a flat platform, thus increasing comfort while you sleep.
In addition to the comfort provided by a rooftop tent, its durability is one of its best attributes. Camping in the open during adverse weather conditions can be challenging. Such unpleasant conditions can damage the tent and send parts of it flying. RTT is made of durable fiberglass shell material that can withstand snowstorms or strong winds.
The excitement of sleeping on the ground
Sleeping on the ground is nothing new for campers. While it is one of the exciting aspects of camping, it can be challenging. Rainy days or rainy nights usually make the ground muddy and wet. This can make for colder nights and uncomfortable sleeping. Since RTTs are set up above the car, this means they are a few meters above the ground. You will need to access the Roof Top Tent by climbing a ladder.
Cleaning the tent becomes another problem when you put it on the ground. the RTTs get covered in mud on rainy days, and on dry days, dust or grass stains can stain them. Rooftop tents offer a solution to these problems. Sleeping on the ground while camping ensures that your tent is tidy and you can enjoy an improved camping experience while sleeping or relaxing on the ground.
It's a cheaper but more effective alternative to RVs
Standard RTTs cost at least $1,000, while RVs cost from $10,000. This is one reason why some people prefer RTTs to RVs. This does not mean that RTTs are better than RVs. RTTs are a better choice for a minimalist camping experience. In fact, rooftop tents lack the amenities that RVs have - portable bathrooms and kitchens. However, the RTT will provide you with a level of comfort similar to that of an RV. In addition, the RTT's mobility is easier without hurting your gas mileage like an RV.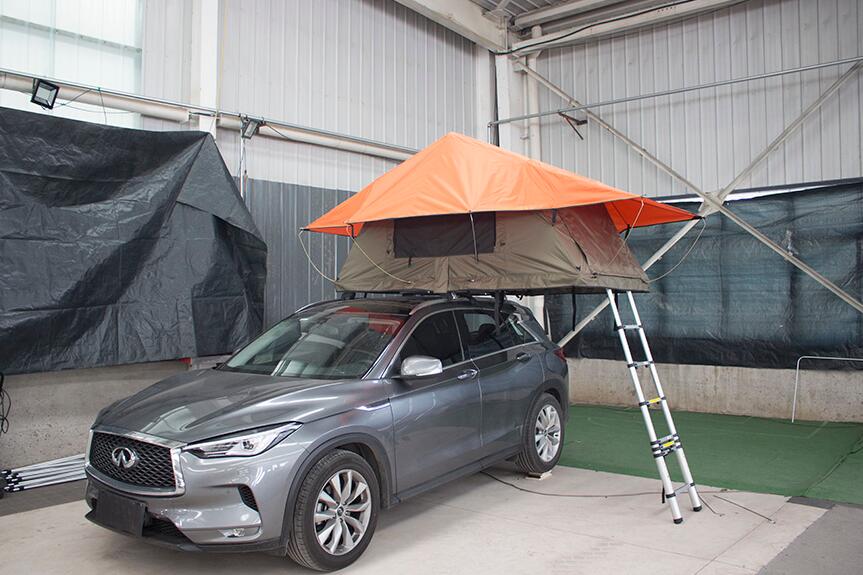 Mobility is its main feature
Rooftop tents embody everything every camper needs for a satisfying camping experience when it comes to mobility.RTTs are incredibly mobile and perfect for road trips and camping. They fold up easily and are easy to carry in your vehicle. They present little challenge for those who stop frequently or travel to different locations each day. Taking them off is as easy as setting them up.
Conclusion
Road trips can be fun, but; even the best planned trips face challenges. Setting up a rooftop tent can help solve common camping problems while providing campers with a satisfying camping experience. For many campers, the durability of a rooftop tent is more important than other features. However, the mobility, affordability and comfort offered by rooftop tents should not be overlooked.