Mar. 24, 2022
A van tent is the perfect solution for the traveler seeking adventure. This lightweight tent can be transported anywhere without compromising the quality of space. It allows you to sleep on the roof of your vehicle as you travel to different locations. It can also be used as a workspace while camping or tailgating. If you want to travel with your work, a van tent is a great option. And, with so many available options, it could be an excellent investment.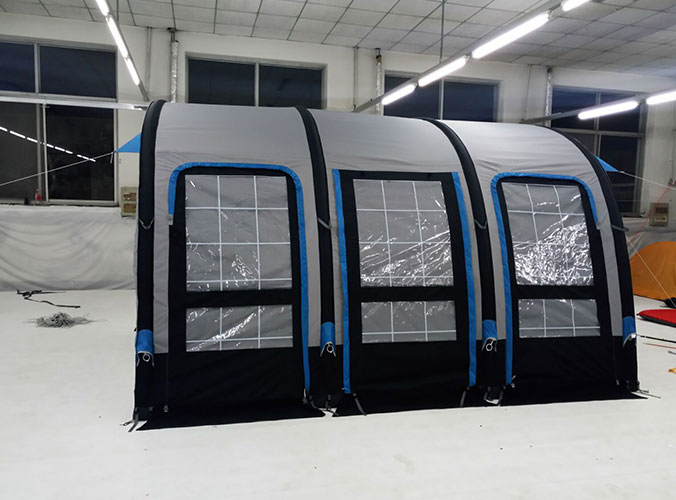 Air Caravan Awning SVA-390
If you want to stay dry during your camping trip, you can opt for a van tent.
These are easy to set up and take down and don't require any special tools to install.The Sunday Campers Mini Van Tent is a great choice for short trips because it comes with a sewn-in bathtub floor that keeps water and pests out. While these van tents are durable, you will need to have a partner to install them.
The van tent comes with all the necessary accessories to help you set it up.
It comes with a rain fly, a hardware kit for the poles, and instructions for assembling it. You can even drive your van while using the van tent. the best thing about van tents is that they are a great option for RV owners. Not only do they provide a place to stay, but they also allow you to drive around in comfort.
Depending on your needs, you can choose from two models designed specifically for the type of van you have.
You can choose from the original style van or a van tent designed to add space and functionality to your vehicle. For example, a van tent can be used as a shower if it has a rear shower, or as an exchange room for a campfire. Adding a van tent also allows you to add an outdoor kitchen for use outdoors.
A van tent can also be used as a freestanding tent.
It has a canopy that covers two interior compartments and is waterproof. It can accommodate up to 4 people. Its Velcro and heavy-duty straps make it easy to attach the tent to your vehicle. It is compatible with barn-style and hatch-style doors in vans. The van tent will provide you with a safe and convenient home away from the world.
If you have a minivan, you can also purchase a van tent.
This is the perfect size for your minivan. The tent is waterproof and can be placed in the trunk of your vehicle. In addition, it comes with an additional side screen room. A full rain fly is available for added protection. Some models even have a removable car cover for easy transport.