Mar. 14, 2022
Not all tents are created equal.
Keep this in mind if you are in the market for camping gear or want to buy a tent as a gift.
In fact, you'll soon discover that the material of the tent is a key factor in the buying process.
Read on - this handy guide will make finding the right tent a little less stressful.
Cotton/canvas tents
One of the most common tent materials you're likely to encounter is cotton or canvas. When choosing a cotton/canvas tent, you can count on additional temperature regulation: cotton is great for keeping you comfortable, but also ventilates well when it gets too hot.
Compared to other tent materials, cotton is less prone to condensation.
Don't forget about weathering...
However, before using your canvas tent for the first time, it should go through a process called "weathering". Simply set up your tent before camping and wait until it rains. Or let it "rain" yourself!
This process will cause the cotton fibers to swell and fit snugly, ensuring your tent is waterproof when camping. If you don't perform the weathering process before camping, you may get some water dripping through the tent.
Canvas tents usually only need to be weathered once, but some tents need to be weathered at least three times to be fully waterproof. For this reason, you may want to perform some waterproofing tests before using your new cotton/canvas tent for your camping trip.
Once weathered, your new tent will become one of the more durable and waterproof tents available.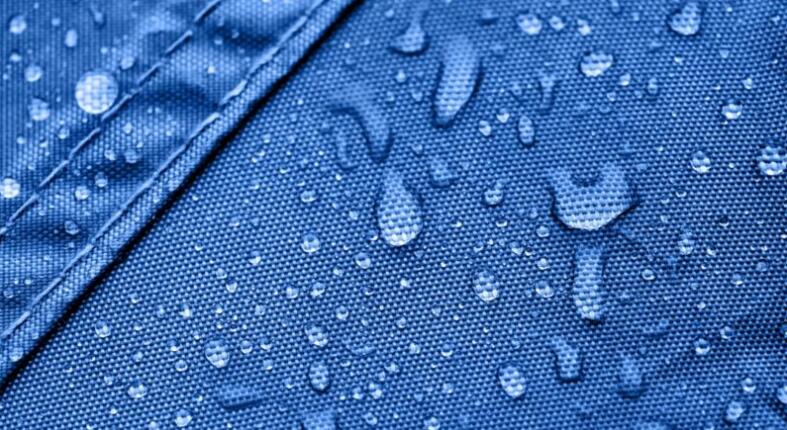 Nylon Tents
Campers who plan to go hiking may prefer nylon tents over any other tent. Nylon is a lightweight material that ensures that the load-bearing weight of the tent is kept to a minimum. Nylon tents also tend to be one of the most affordable tents on the market.
Considering that nylon fibers do not absorb water, nylon tents without additional coatings are also possible. This also means that nylon tents do not get heavy or shrink when they encounter rain.
Some manufacturers also add a protective coating to their nylon tents. It is not uncommon to find nylon tents with a silicone, polyurethane or acrylic coating. Any coating applied should be focused on durability, as nylon is inherently waterproof.
A silicone coating on a nylon tent will provide the best overall protection. However, if cost is an issue, an acrylic coating may also be considered.
Many manufacturers will also use ripstop fabric in the fabric of the nylon tent to make it more rugged and durable. Be sure to check the details of each tent before you buy.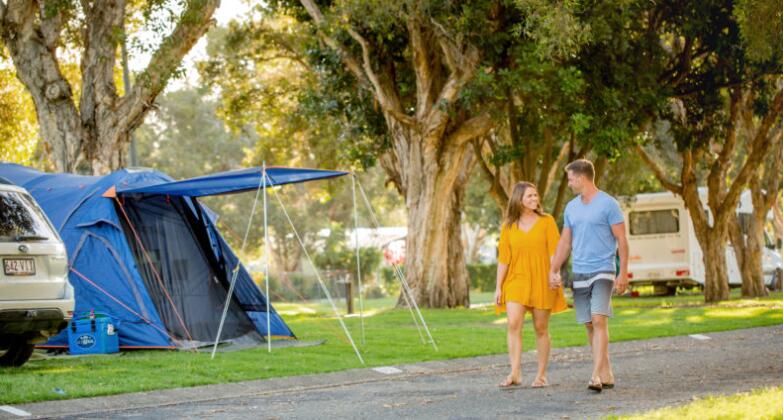 PVC-coated tents
When purchasing a large tent made of cotton, you may notice a PVC coating on the exterior of the tent. This PVC coating on canvas tents makes them waterproof from the start, so there is no need to weather them before you start camping.
The only downside to the waterproof coating is that it makes the tent more prone to condensation. If you plan to buy a PVC coated tent, you must choose a coated tent with enough ventilation so that condensation will not be a problem.
Polyester and cotton tents
This is a combination of both strength and durability.
The polyester-cotton blend does not have to be coated to be waterproof, although you will find that most polyester-cotton tents will have an additional waterproof layer that acts as a water repellent.
Looking for a tent that will last for years? Then a polyester-cotton tent will be one of your better choices.
Polyester and cotton are also more affordable compared to some other tent fabrics.
Polyester tents
Tents made entirely of polyester are a popular choice. Many tents manufacturers prefer the durability of this material, as polyester is more durable than nylon and is available in a variety of coatings. However, it is important that you do some research before choosing a specific polyester tent.
The coating used on a polyester tent may affect the price of the tent. Ideally, you want a polyester tent with a coating that provides adequate ventilation but does not allow moisture to pass through.
When you compare the characteristics of a polyester tent to those of a polyester-cotton tent, you will find that they are very similar. However, polyester tents do have the added benefit that they do not shrink or become heavy when in direct contact with water.
Polyester tents are also less affected by sunlight, making them ideal for camping in the Australian sun.
Whichever tent material you choose, we wish you happy camping!