Nov. 10, 2022
Roof top tents are designed for the adventurous camper. Their quick setup time means you can easily camp anywhere, and their durable construction makes them perfect for the wilderness.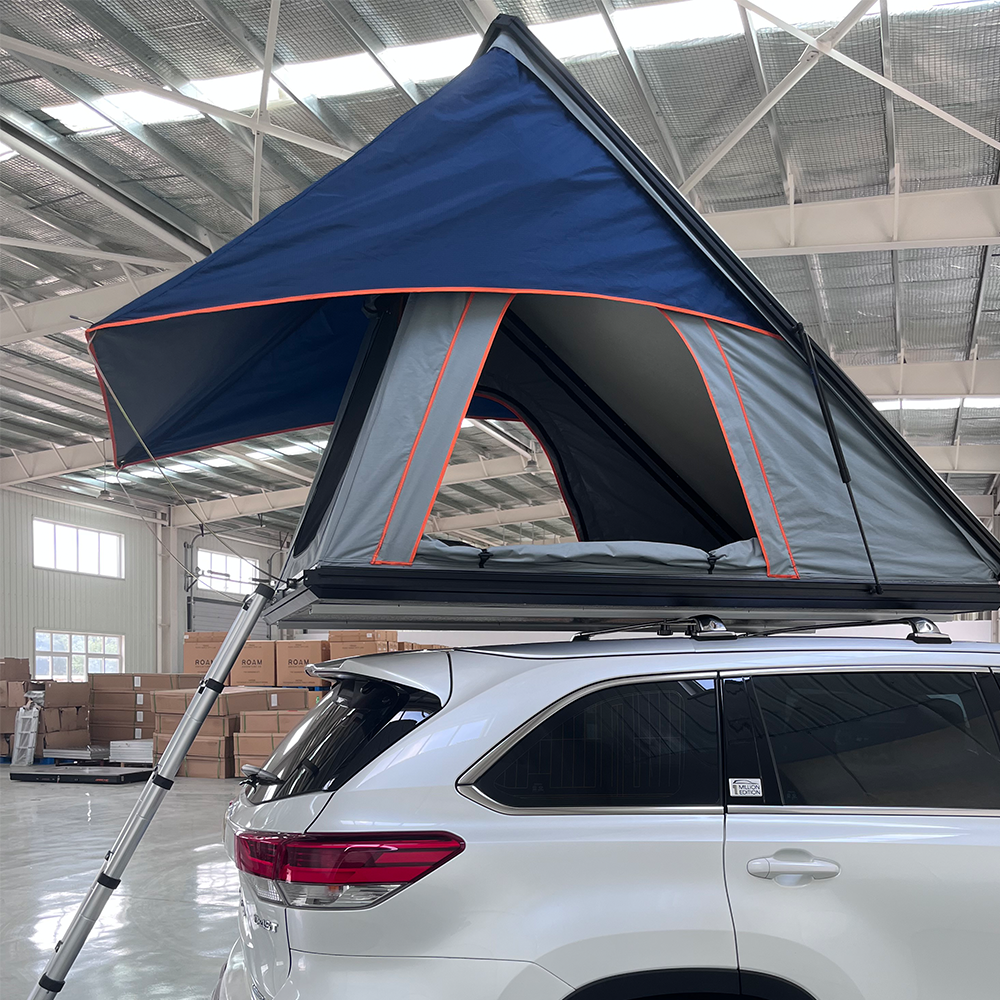 How Do I Install a Roof Top Tent?
Before you can camp, you must first install the roof tent on your vehicle. Roof tents vary in design and installation methods, but the general process for most tents is to
1. Place the tent on the roof rack of your vehicle and slide it into place.
2. Bolt on the provided mounting hardware to secure the tent.
Notes on the Installation of Rooftop Tents
1. Consider Load-bearing Properties
When installing the roof tent, the first thing to consider is the load-bearing performance of the roof rack, especially the roof-bearing luggage rack installed at the back, but also need to meet the roof installation size requirements. Various brands of rooftop tents, generally recommended in the manufacturer's official store, installed by professional technicians can better consider the load-bearing conditions, adaptability, power supply and other technical issues.
2. Consider the Ability to Do It
Secondly, when buying a rooftop tent, consider your own do-it-yourself ability. If you want to save time, it is more recommended to use a rooftop tent made of fully automatic hardtop material. At the same time, you should choose a roof tent with streamlined appearance after folding. Minimize wind resistance. In terms of installation, the ladder of the roof tent is usually installed on the side of the car. The left and right sides can be installed according to your needs. Of course, the rear of the car can also be used, it is easy to obstruct the opening of the trunk. Plan according to different models.
3. Understand the Relevant Functions
In addition, it is necessary to understand the performance of the roof tent such as breathable, anti-pulling, anti-mosquito, anti-class 8 wind, rain and snow intrusion. If the budget is sufficient, I believe the more durable and practical rooftop tent. It can give you a pleasant journey.
How Long Does It Take to Open the Rooftop Tent?
Some rooftop tent enthusiasts are interested in this exact question. When timed, most rooftop tents are open and ready for use in about three to four minutes on average.
The process of opening the tent and setting up the windows and umbrella poles can take longer, about four to six minutes. Hard-shell tents are usually faster because there is no need to set up additional features such as rain poles.
Are you interested in learning more about rooftop tents and how they can benefit you? Contact us today, we are a professional rooftop tent supplier and will give you our best professional advice!