Jan. 11, 2020
Outdoor camping must be inseparable from tents. According to different loads, tents are divided into carrying tents and roof tents. To be straightforward is to go out to play with your tent or carry your car on your back. Of course, a donkey riding a tent can also use a bicycle to lighten his load. The Hard Shell Car Roof Tent is mostly fixed on the roof and unfolded directly when needed.
The difference in the load leads the two types of tents to two extremes. The tents are light weight, small in size, easy to build, and have more requirements for moisture and water resistance. Vehicle-mounted tents do not need to consider the space, and can pursue greater space and comfort while controlling weight. We can even think of it as a moving tree house.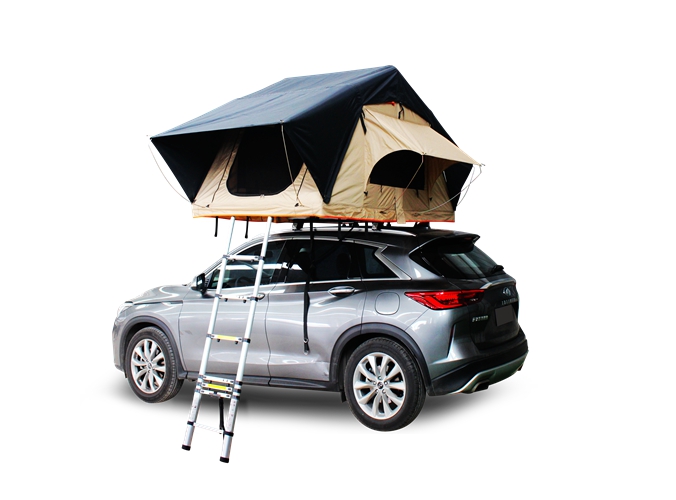 Roof Top Car Top Tent
Dealing with everyday leisure travel, neither is a problem. It 's just that the degree of freedom of car tents is relatively poor. Such tents are expensive and laborious to install for the first time, and it is almost impossible to drive down the basement after being installed. Because the price of a single car tent is 20,000 to 30,000 yuan, the market space is limited, and currently there are very few categories available. Our company has Roof Top Car Top Tent on sale.
When camping, you need to avoid the sun (or rain) somewhere. With our roof tent and awning combination, we can really cover you! Why ask a roof tent? They save space, are lifted off the ground, are super easy to install, have super comfortable mattresses, are sturdy and durable.
So if you can't afford to fill your valuable packing space with clunky gazebos and clumsy ground tents, then you are looking for a roof tent and awning combination-they are mounted directly on your luggage rack or loading pole. What's more, if you don't have a canopy suitable for tents, we can add an aluminum canopy to the combination.
The roof tents and awnings are easy to install and even when opened ensure that you have access to camping gear from three sides of the vehicle.
Finally, tell you some precautions when setting up a tent in the wild:
1. A small knot can be tied with a rope on the ground nail, which can be pulled out a lot.
2. Use special snow mountain nails on snow mountains;
3. If the soil of the campsite is soft, it is better to use stones for reinforcement at the key points;
4. Try to support the tent full, so as to prevent the condensation from affecting the internal account to the greatest extent;
5. Try to set up tents on hard, flat ground instead of camping on river banks and dry riverbeds, or on hillsides with rolling stones;
6. The tent has a windward side, usually the lower side. Remember to face this windward side in the direction of the wind;
7. To prevent the tent from being flooded when it rains, a drainage ditch should be dug directly below the top edge of the tent, or a circle can be dug around the tent.
We are Soft Roof Top Tent Supplier, welcome to consult.