Nov. 02, 2019
  Vehicle Awning, as the most common modification configuration for the appearance of the RV, I believe that its function does not need to be repeated. Friends who have had experience with the RV should have enjoyed leisure time under the awnings. But, is the awning really only a function of shading?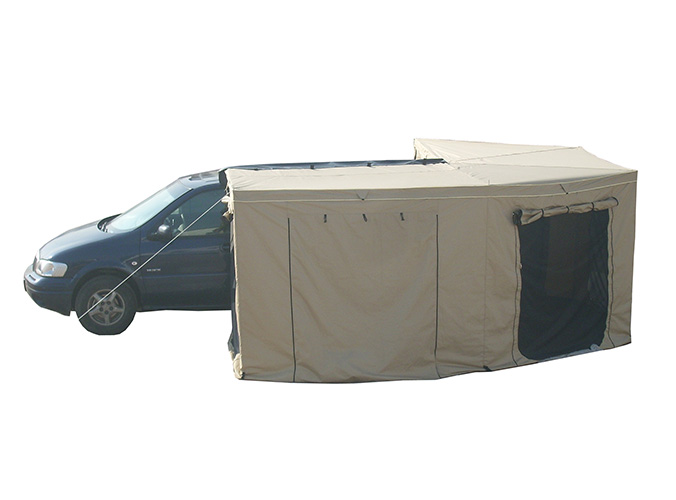 Vehicle Awning
  Drying rack
  After a long journey to a beautiful place, after camping, I found that there was no place to dry the washed clothes, and there were trees around, and a clothesline could be solved. If it is on an empty grassland, can it be wet clothes that can only be hung in the bathroom? In fact, there has been a solution on the RV awning.
  Take the common Fiamma awning as an example. There are reserved grooves on the awning. As long as the hooks are used, the awning can be turned into a drying rack in minutes.
  Hook, the price is not high, but it can bring more convenience to your outdoor life.
  From then on, there is no need to worry about the problem of nowhere to dry clothes.
  Tent cottage
  In the summer, I want to chat outside the car, even on the ground, to the bed, and to have a close contact with nature, why the mosquitoes are raging and unbearable. A tent hut, you deserve it.
  The product is still small, and it is not bulky when it is put up, and it will not occupy too much storage space in the car.
  The awning is used as a frame, no need to punch, easy to install, even shorter than the time you set up a tent.
  Compared to ordinary tents, the space is more spacious, unconstrained and not depressed.
  Roof Tent is more popular than ever because of their convenience, as well as a large number of outsiders and campers looking for adventure. These tents are fixed to the luggage rack of the truck or car roof and can be deployed immediately. All you have to do is simply unfold them and drop the ladder into the tent.
  Camping from the roof of the tent provides a good vantage point. If you sleep outdoors, you don't have to worry about the bugs and creatures entering your tent. Most importantly, because these tents can be built quickly, you can spend more time hiking or fishing.
  There is also a Vehicle Awning Exporter, which is shared with you. Most of the mature folding tents on the Internet are from the outside of the car. Not to mention that the bad guys can't move, even if there is an emergency at night, they can't solve it. In short, the car roof Tent installed directly on the roof, and the interior of the car can be up and down through the skylight, this is the real complex structure, but the cost is relatively high. Someone made an electric lift tent.