Mar. 08, 2019
Choose an awning that suits the length of your vehicle or truck and how big your roof rack and also ascertain the mounts you're likely to use to correct the Vehicle Awning.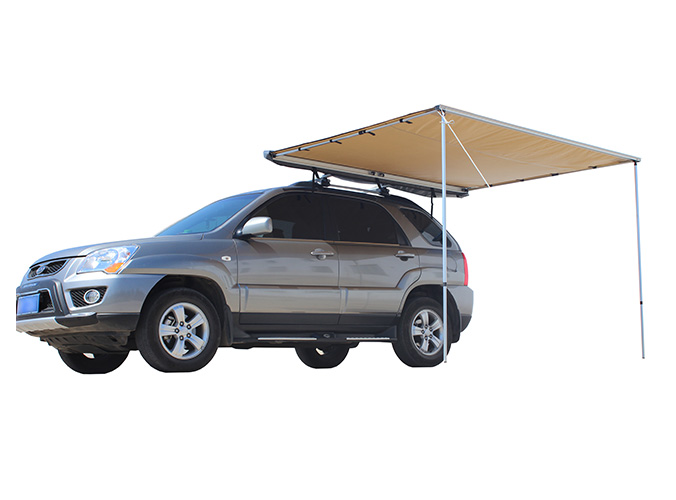 Vehicle Awning Supplier tell you the installation method.
First mount the awning brackets to your roof rack, as far apart as possible.
Lift the awning to the roof rack and ensure that the brackets are as far towards the ends of the awning as possible.
With the awning laid on its front, slide the 20 millimetre bolts into the channel along the back of the awning.
Now raise the Vehicle Awning Tent to the brackets and align the bolts with the brackets, sliding them through the holes.
The nylon nuts can now be wound on a couple of turns to hold the awning in place.
Slide the awning forward or backwards until you are happy with the position, ensuring that the ends have enough support on the bracket.
The last thing left to do is to tighten the nuts onto the bracket and your awning is ready to roll.