Mar. 22, 2023
Camping is a popular recreational activity that allows individuals to disconnect from the hustle and bustle of daily life and connect with nature. Over the years, camping gear has evolved to become more convenient and efficient, with inflatable tents becoming a popular option. In this article, we will explore the advantages and disadvantages of inflatable tents and how they have revolutionized camping.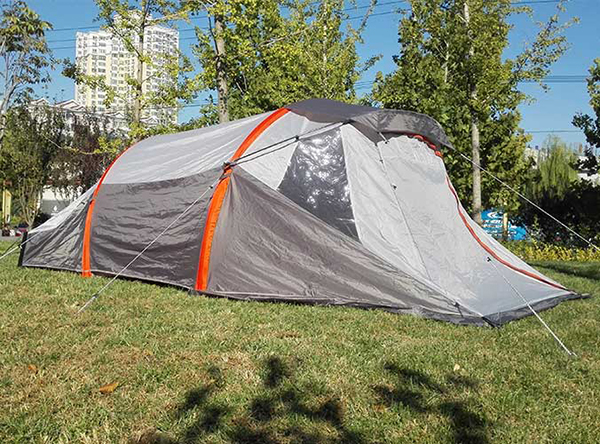 Advantages
Easy to Set Up: One of the most significant advantages of inflatable tents is how easy they are to set up. Unlike traditional tents that require poles and stakes, inflatable tents can be set up within minutes. All you need is a pump, and you can inflate the tent in no time.
Lightweight: Inflatable tents are typically lightweight, making them easy to transport. They are perfect for backpackers and campers who want to travel light and move from one location to another.
Durable: Inflatable tents are made of high-quality materials, making them more durable than traditional tents. They are designed to withstand harsh weather conditions and can last for many camping trips.
Comfortable: Inflatable tents offer more space than traditional tents, making them more comfortable for camping. They are perfect for families or groups of friends who want to camp together but still have their own space.
Inflatable Tents and Camping:
Inflatable tents have revolutionized camping in many ways. They have made camping more accessible to individuals who are not experienced campers. With their easy setup and lightweight design, inflatable tents have made it possible for anyone to enjoy camping without the hassle of traditional tents.
Inflatable tents have also made camping more comfortable. With their spacious design, families and groups of friends can camp together without feeling cramped. Inflatable tents offer more headroom, making it easier to move around inside the tent.
Furthermore, inflatable tents are perfect for those who want to camp in areas where traditional tents are not allowed. Inflatable tents are typically more discreet than traditional tents, making them perfect for camping in parks or other public areas.
Inflatable tents are also eco-friendly. Many inflatable tents are made from recyclable materials, making them a sustainable option for camping.
Conclusion:
In conclusion, inflatable tents have revolutionized camping by making it more accessible, comfortable, and eco-friendly. They are easy to set up, lightweight, durable, and offer more space than traditional tents. Inflatable tents are perfect for families, groups of friends, and individuals who want to enjoy the outdoors without the hassle of traditional tents. Whether you are a seasoned camper or a first-timer, inflatable tents are an excellent option for your next camping trip.
If you want to know more information about inflatable tents, please contact us. We will provide professional answers.