May. 27, 2020
Car Roof Tent are becoming more and more popular in the United States every season, and in this article we will introduce the reasons. You may see the vehicles running and the top seems to be an odd-shaped storage bag, but actually they are cute tents folded into tents. If this list doesn't convince you for life, there's nothing. As a Roof Top Tent Suppliers, share with you.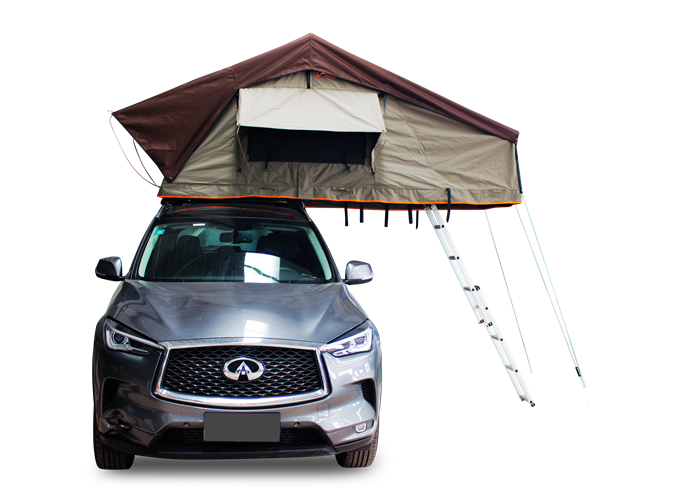 Car Roof Tent
What's the point of a roof tent? Here are 10 advantages:
1. don't sleep on the ground
Since you will be sitting on the roof, most roof tents can be accessed through a telescopic ladder. This means that if it rains, you will not sleep in a puddle or mud pit. It is also easier to catch the breeze when you leave the ground, so your tent will be well ventilated and cool in summer. Plus, there's a better edge off the ground - like a tree hut!
Leaving the ground also helps to prevent dust and debris from entering the tent. For example, if you camp on sand or dusty land, you can climb a ladder, take off your shoes, and then enter the tent without tracking any internal items.
2. more secure
This is an additional benefit from leaving the ground, but it is worth mentioning. If the animal is not on the ground, the animal is unlikely to enter your tent, especially if you remove the ladder when you are not inside the tent, then the squirrel will not climb up. creepy reptiles such as spiders, scorpions or snakes are also hard to get into tents.
Animals there are very annoying in Australia and Africa, RTT popular for a while, but in recent years they have also begun to be popular in the United States.
This is a deterrent for those who may want a five-finger discount, as it is difficult for them to unload about 150 pounds of roof tents from the roof, especially without making a huge sound or hurting themselves. The tent on the ground can be opened in a few minutes.
Putting a tent on the roof allows you to hide expensive gear in a locked car while sleeping. Some stubborn off-roaders lay on a truck bed with a truck cart on it, but that meant they had to store all their gear in other places while they slept. RTT, use your equipment can always remain in place and be securely locked. Our company also has Vehicle Awning for Sale, welcome to consult us.