Key Features of Our Affordable Rooftop Tent
Superb Quality
Crafted by Sunday Campers, the SRT14E rooftop tent is built to last and perform. Whether it's rugged mountain exploration or serene camping trips, it effortlessly tackles diverse challenges.
Soft Shell Design
Featuring an innovative soft shell design, the SRT14E rooftop tent provides ample space and comfort while maintaining a lightweight profile that reduces wind resistance and enhances fuel efficiency.
Waterproof Performance
Rain or shine, wet environments or damp conditions, the waterproof performance of the SRT14E rooftop tent ensures your accommodation remains dry and comfortable.
Double Slot Design
The double slot design of the SRT14E rooftop tent offers extra space for more freedom within the tent. Whether you're resting, reading, or stargazing, it caters to your needs.
Easy Installation
With a user-friendly design, the SRT14E rooftop tent is easy to install, allowing you to get on the road and into your adventure in no time.
Click here for more details and to place your order. If you're in search of a affordable rooftop tent, the SRT14E is an opportunity you can't afford to miss. Start your camping adventure and enjoy the great outdoors like never before!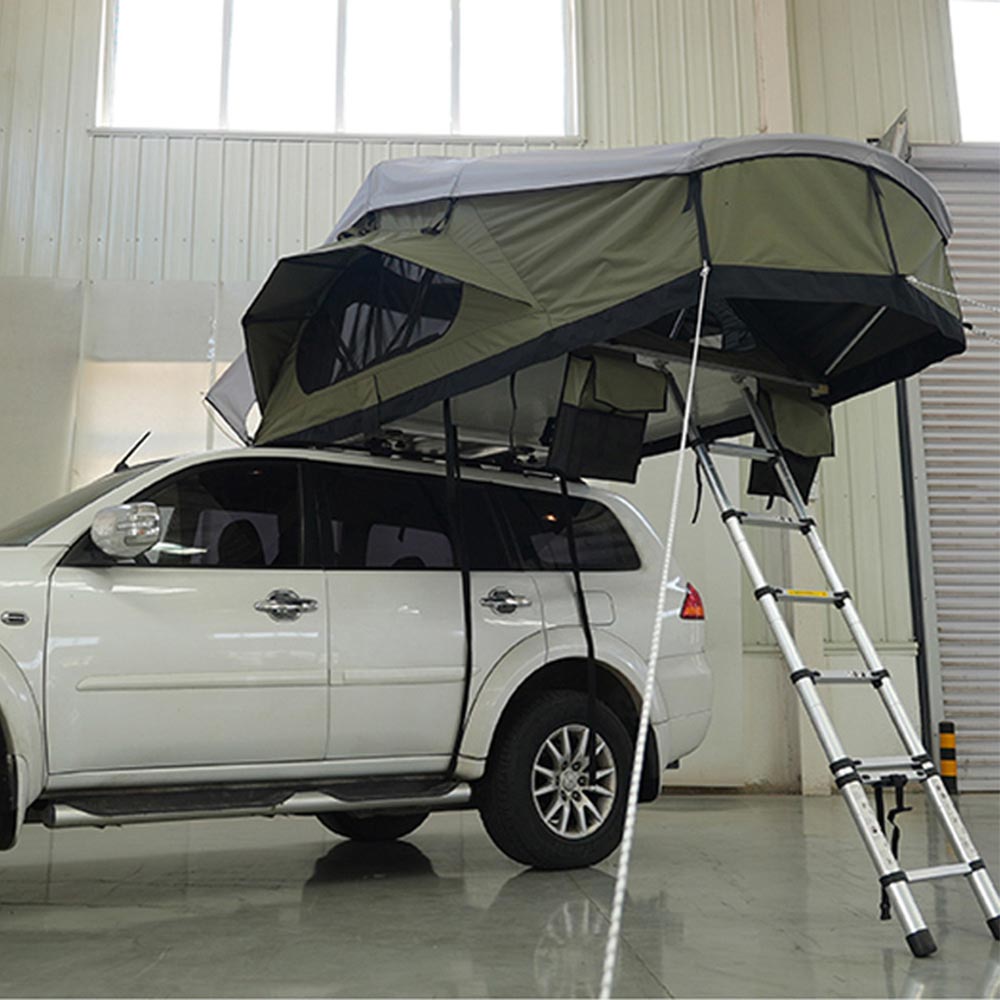 | | |
| --- | --- |
| | 420D diamond Polyester Oxford, waterproof 2500mm, UV and mold resistant |
| | 420D Polyester Rip-stop, waterproof 3000mm, UV and mould resistant |
| | 420D Rip-stop Polyester Oxford, waterproof 2500mm, UV and mold resistant (sold separately); Height: 190cm |
| | High density mattress 60mm thickness with washable cover |
| | Heavy duty 680g/1200D PVC waterproof and UV resistant |
| | Welded aluminum tube with insulation and Anti-scratch aluminum sheet |
| | |
| | |
| | 1*Tent, 1*Travel Cover, 1*Aluminum Ladder, 2*Bar & 1*Mounting Parts |
| | Shoes bags and Spring pole for extension area are optional |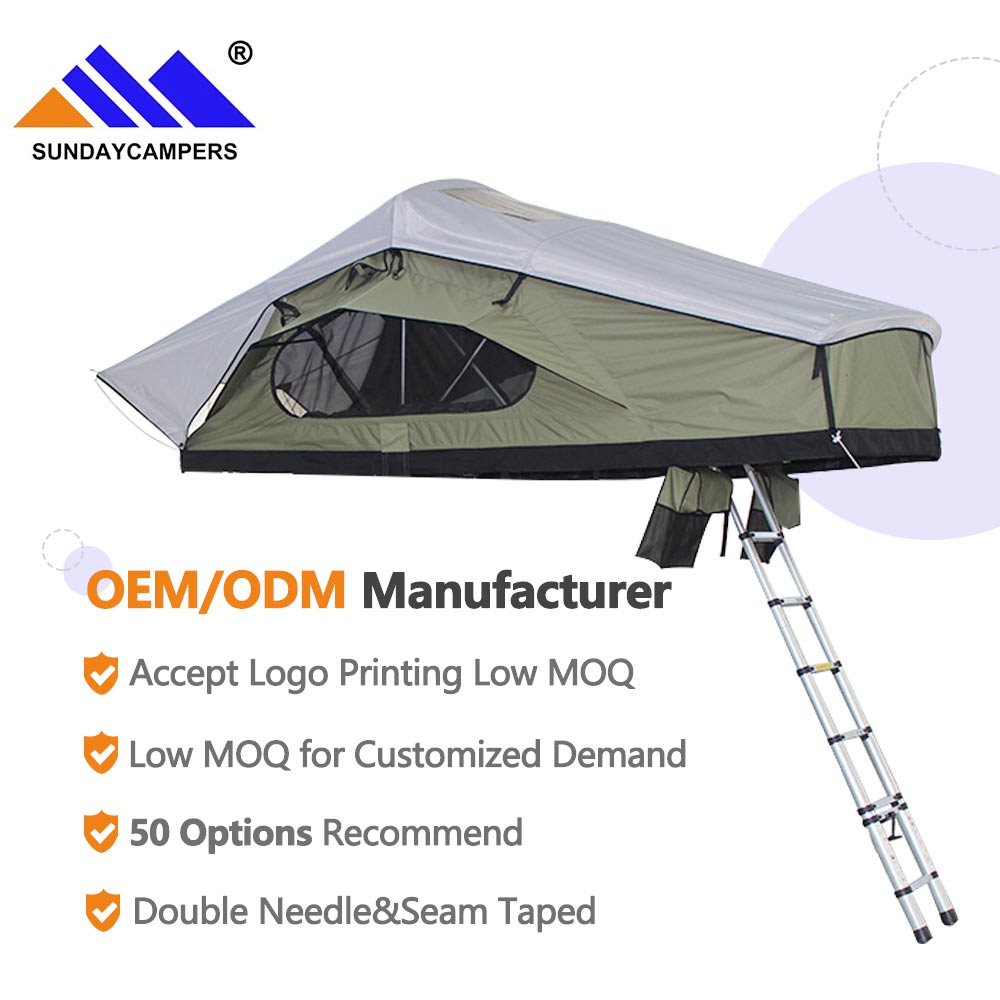 The feature of Roof top tent,
--Come with universal mounting brackets
--Suit for most roof racks or after-market roof bars
--One man operation allows it to fold out in seconds
--Fully waterproof to avoid being caught out in
The available sizes of roof top tent (with recommend sizes)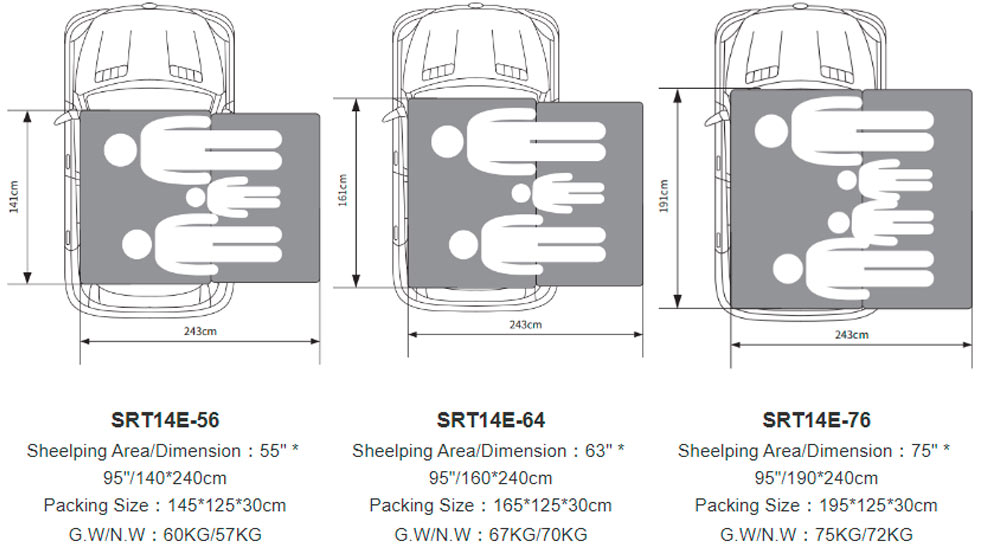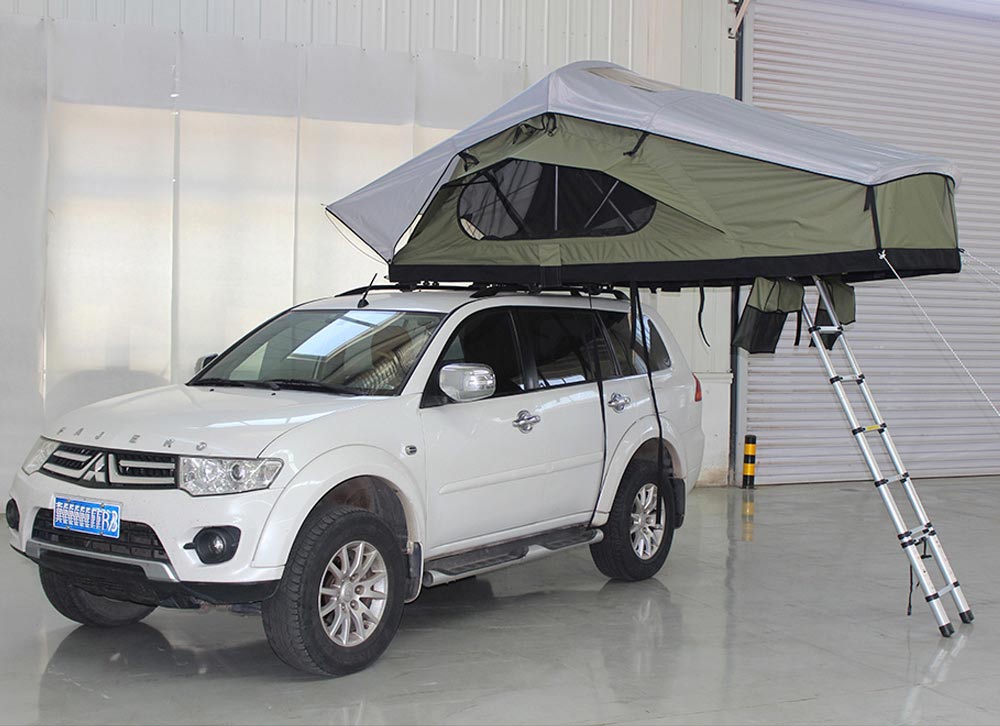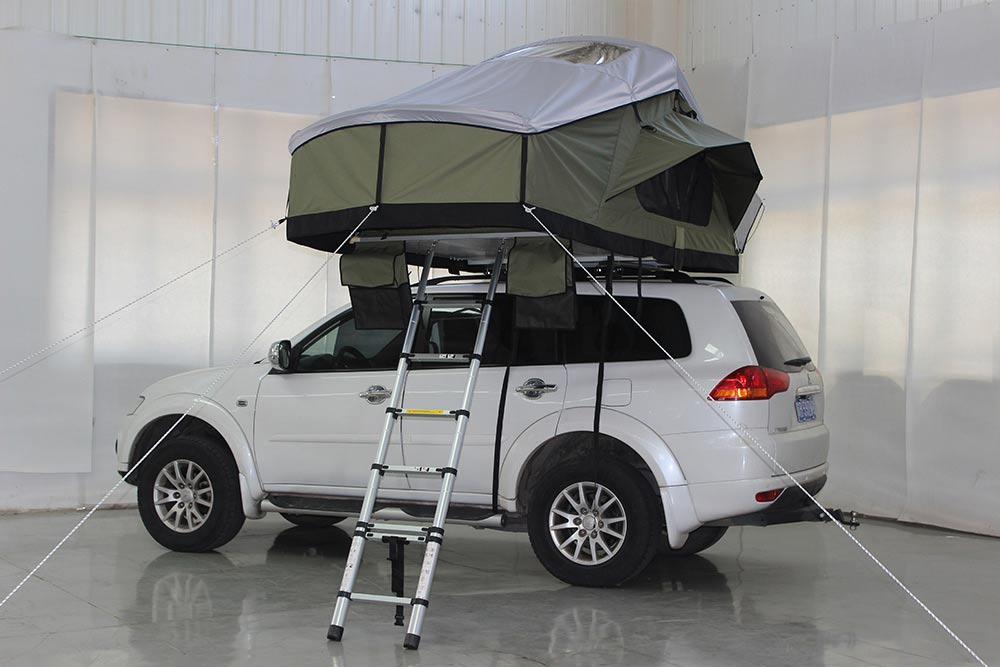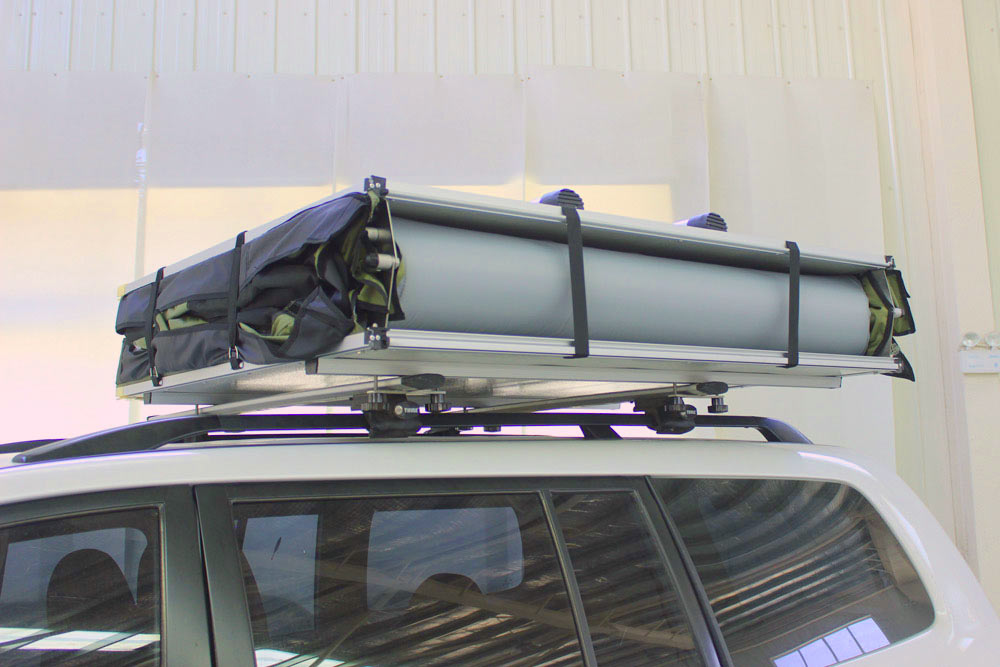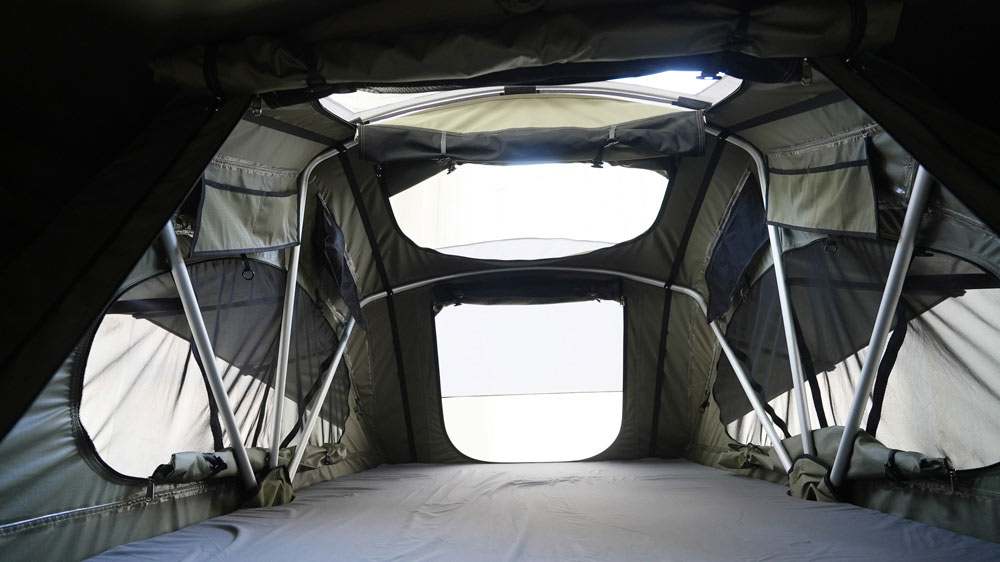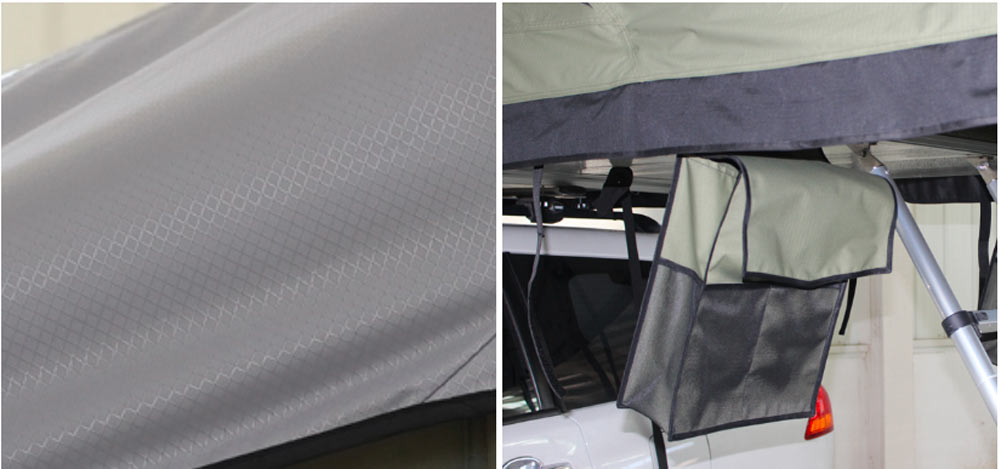 420D diamond Polyester Oxford, waterproof 2500mm, Big shoe bags to put easily more stuff
UV and mold resistant

Windows free standing instead of supporting by spring wires 2* sky window (SRT14E Pro)